RICHARD CRAWFORD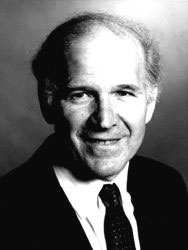 Richard Crawford has helped to shape the scholarly directions of American musicology for more than forty years, beginning with his invaluable studies on sacred music of the 18th and 19th centuries, continuing through his shift in focus toward 20th–century jazz and popular music, and spreading even further via the scores of students he has trained. After receiving three degrees from the University of Michigan, Crawford joined the school's faculty in 1962, holding the title of Hans T. David Distinguished University Professor of Music until his retirement in 2003. His books, articles, reviews, liner notes, and editions have concentrated on music of the United States. Crawford was initially drawn to the field of early American sacred music, where his book-length publications include Andrew Law: American Psalmodist; William Billings of Boston, written with David P. McKay and winner of the American Musicological Society's award for scholarly excellence; The Core Repertory of Early American Psalmody, which won the Sonneck Society's Irving Lowens Award in 1986; and Early American Sacred Music Imprints, 1698–1810, a collaboration with Allen P. Britton and Irving Lowens and winner of the Music Library Association's Vincent Duckles Award as the outstanding music bibliography. He served as editorial consultant for The Complete Works of William Billings (four volumes, 1977–90), compiled, with Jeffrey Magee, Jazz Standards on Record: A Core Repertory, and has published on Gershwin, Edward MacDowell, popular song of the 19th– and 20th–centuries, black music and jazz.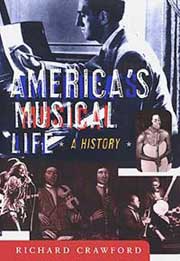 Crawford currently serves as editor-in-chief of Music of the United States of America (MUSA), a national series of critical editions sponsored by the National Endowment for the Humanities and the AMS. He has received fellowships from the Institute for Studies in American Music at Brooklyn College, the Guggenheim Foundation, the National Endowment for the Humanities, and the Rockefeller Foundation. In 1985, he served as Ernest Bloch Professor of Music at the University of California at Berkeley; lectures he delivered there were published as The American Musical Landscape. From 1982 to 1984, Richard Crawford served as president of the American Musicological Society, and in 1995 he was elected to the American Academy of Arts and Sciences. In 2001, W.W. Norton published his two most recent books on American music, America's Musical Life: A History, which won the Society for American Music's Irving Lowens award in 2003, and its textbook companion, An Introduction to America's Musical Life.
This biography is compiled from sources on the University of Michigan website and the Criss Cross conference program.