In memoriam Philip Brett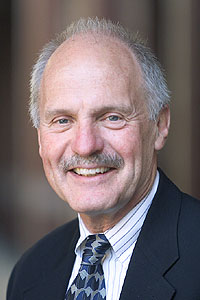 In early 1999, the group of graduate students planning ECHO convened to make one of our first major decisions: which distinguished scholars should we ask to lend their names to our journal. We brainstormed on a grand scale and compiled a list of our academic idols from musicology and other disciplines. Philip Brett, teaching at UC Riverside at that time, quickly emerged as a unanimous choice. This came as no surprise, since Philip's path-breaking work in bringing musicology out of its self-imposed disciplinary exile has had a profound influence upon all of our work. It is no exaggeration to say that without him, musicology would still be trying to find a meeting place with queer studies, performance studies, and cultural studies.
We were thrilled when Philip agreed, in his typically gracious and encouraging manner, to sit on our advisory board. We have always been grateful for his generosity and support, especially so at a time when we had very little else besides dreams and unrealized ideas to show for ourselves.
We feel very fortunate to have had the opportunity to get to know Philip in person once he came here as a visiting professor and then joined the UCLA faculty in Fall 2001. It is rare that the lofty image one builds of an admired scholar turns out to be so true, but we soon found that the grace, dignity, and humanity that is apparent in the words Philip wrote also came with a wonderful sense of humor and adventure. It is too early to assess our personal and professional losses, but we suspect they will be far greater than we can imagine.